Föreläsningar/ Webinar ISPU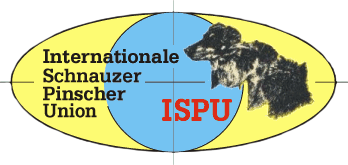 Passa på att anmäla dig till ett av de intressanta och viktiga webinar som vår huvudorganisation ISPU anordnar. Två datum kvar, den 26 Mars och den 15 April!
Läs mer nedan, länkar till inbjudan (pdf)
Webinar den 26 Mars, läs mer om hur du anmäler dig här (pdf) >>
A small itinary into history of our Breeds, Depictions and Explanations of our Breed Standards Indications for typical and attypical characteristics – modern influences and their konsequences
These webinars are recommended for everyone...
-
Lovers and preservers of our Breeds
-
Conformation judges and candidates
-
Trial / Performance judges and candidates
Dates for webinars in English languages: Speaker - Anja Maria Kopp
26.

March 2022 – 16.00- 20.00h "the Schnauzer breeds"
Registration by email to: This email address is being protected from spambots. You need JavaScript enabled to view it. ( give your name, date of Webinar) Your Link for the webinar will be send to you by email few days before!
-------------------
Webinar den 15 April, läs mer om hur du anmäler dig här (Pdf) >>
ZOOM WEBINAR FCI BREED STANDARDS
BREEDS IN CHANGE OF TIME ENGLISH LANGUAGE
presented by Anja Maria Kopp Pinscher Schnauzer Klub 1895 e.V.
SCHNAUZER BREEDS FCI no. 181 – 182 – 183
SATURDAY, 15th April 2023 – starting 16.00 – 20.00h (German time)
Please subscribe to This email address is being protected from spambots. You need JavaScript enabled to view it.
stating the webinar "schnauzer" if you want to attend!
with your valid email-address to receive the entry LINK!
Free of charge for all breeders, judges and lovers of our Schnauzer breeds